Orange Mechanics/Gardeners Scrub Bar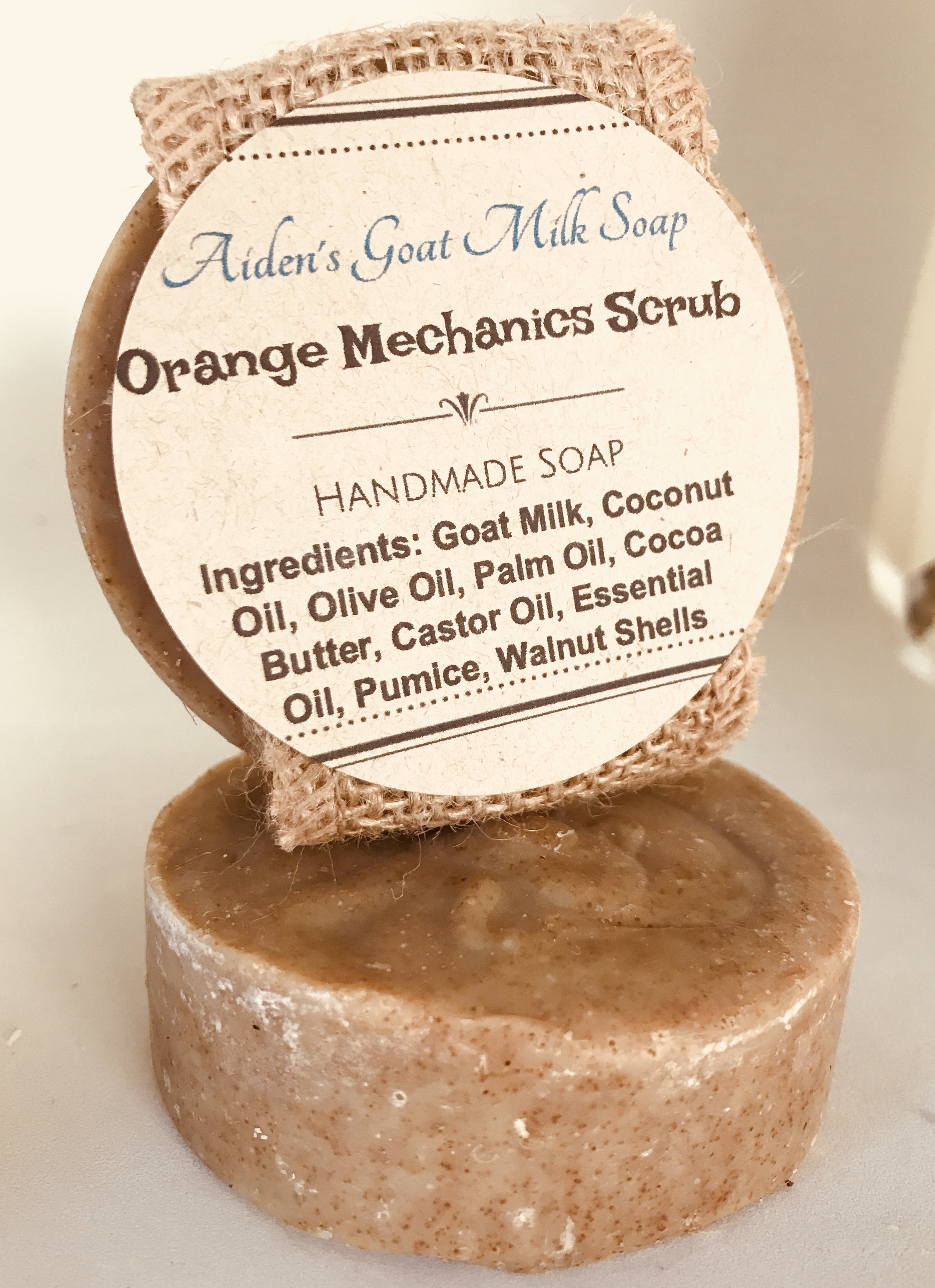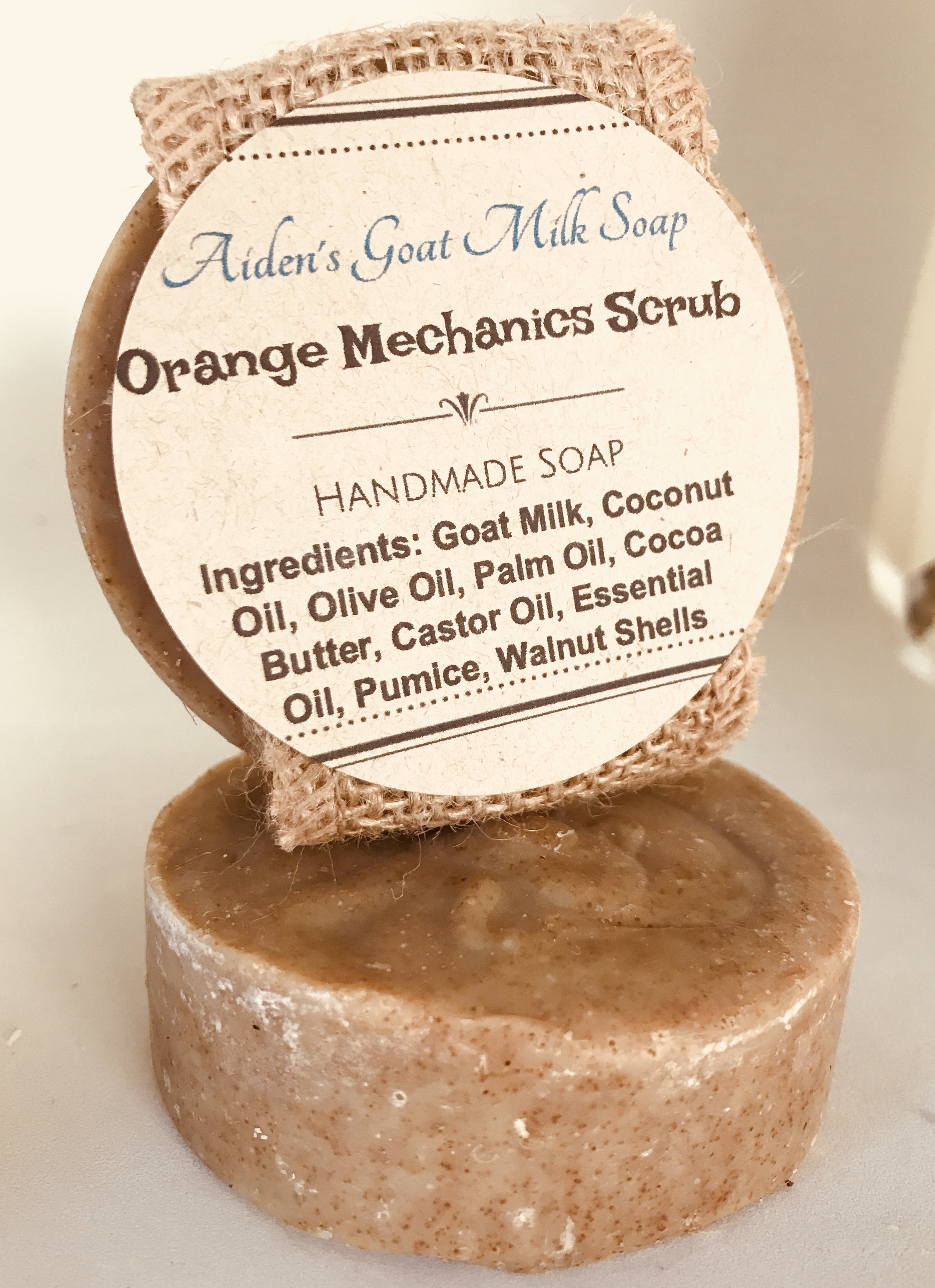 Orange Mechanics/Gardeners Scrub Bar
This Mechanics or Gardeners scrub soap contains loofah and finely ground walnut shells for exfoliation and has a wonderful citrus fragrance - perfect for any man or woman who likes to get their hands dirty. This soap is great for exfoliating rough skin without drying it out as it contains nourishing cocoa butter. Also great to use on rough feet! Number 1 choice of soap for those trying to get off those nasty tar stains at the beach!

This soap is highly exfoliating and you should use gentle pressure at first and adjust as needed. Not recommended for use on the face.

You will love the skin-loving benefits of handmade soap! It does not strip the moisture from your skin like store-bought soap, but instead leaves your skin feeling clean and moisturized.
We keep a bar in the muck room and milking room at all times!
Bar size is approximately 3" diameter" x 1", weighing approximately 4-4.5 ounces. These soaps are handmade and each is unique - no two are exactly alike.
Ingredients: Goats Milk, Olive Oil, Coconut Oil, Palm Oil, Cocoa Butter, Castor Oil, Sodium hydroxide, Essential Oils, Ground Pumice and Ground Walnut Shells.