Drunken Goat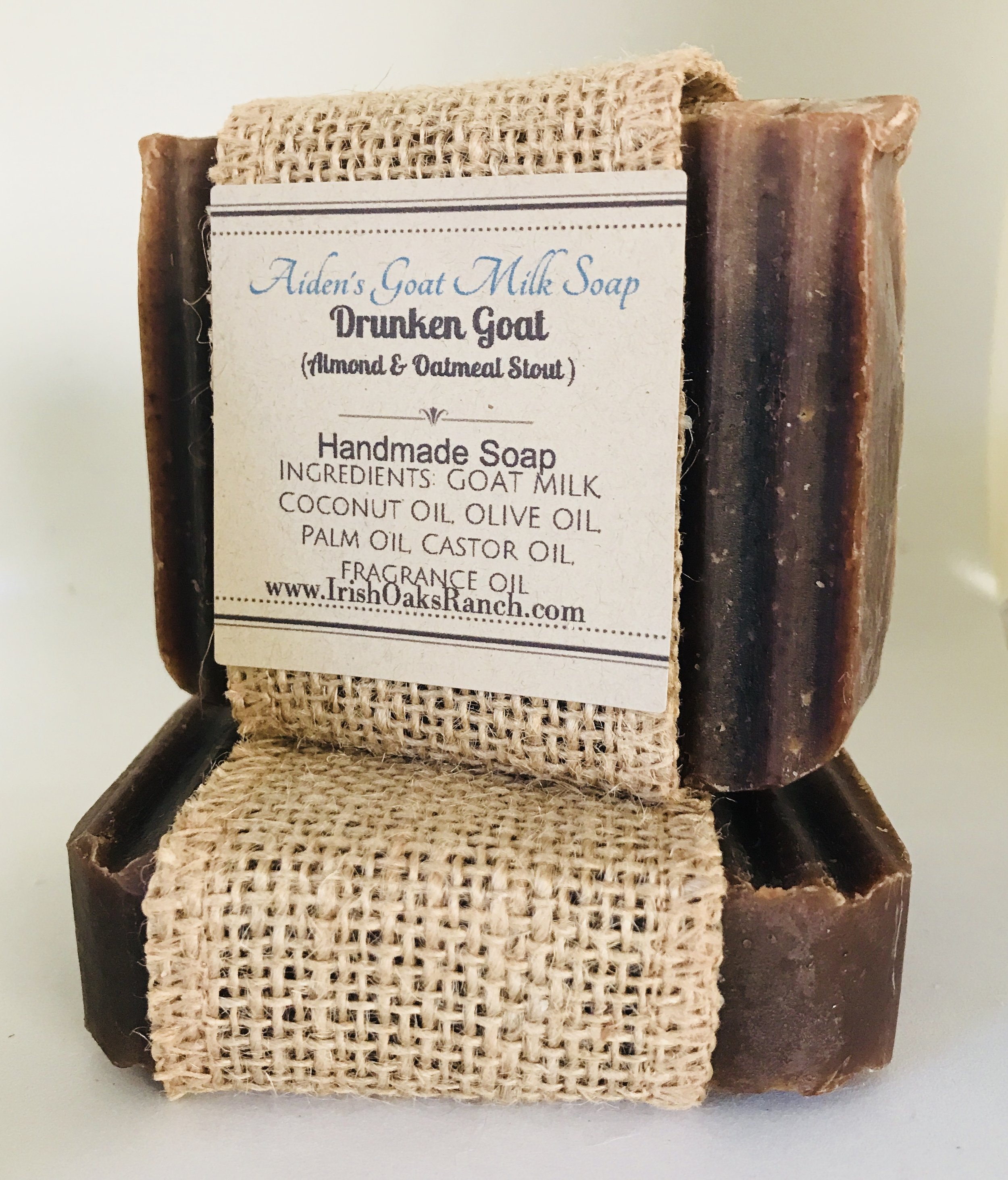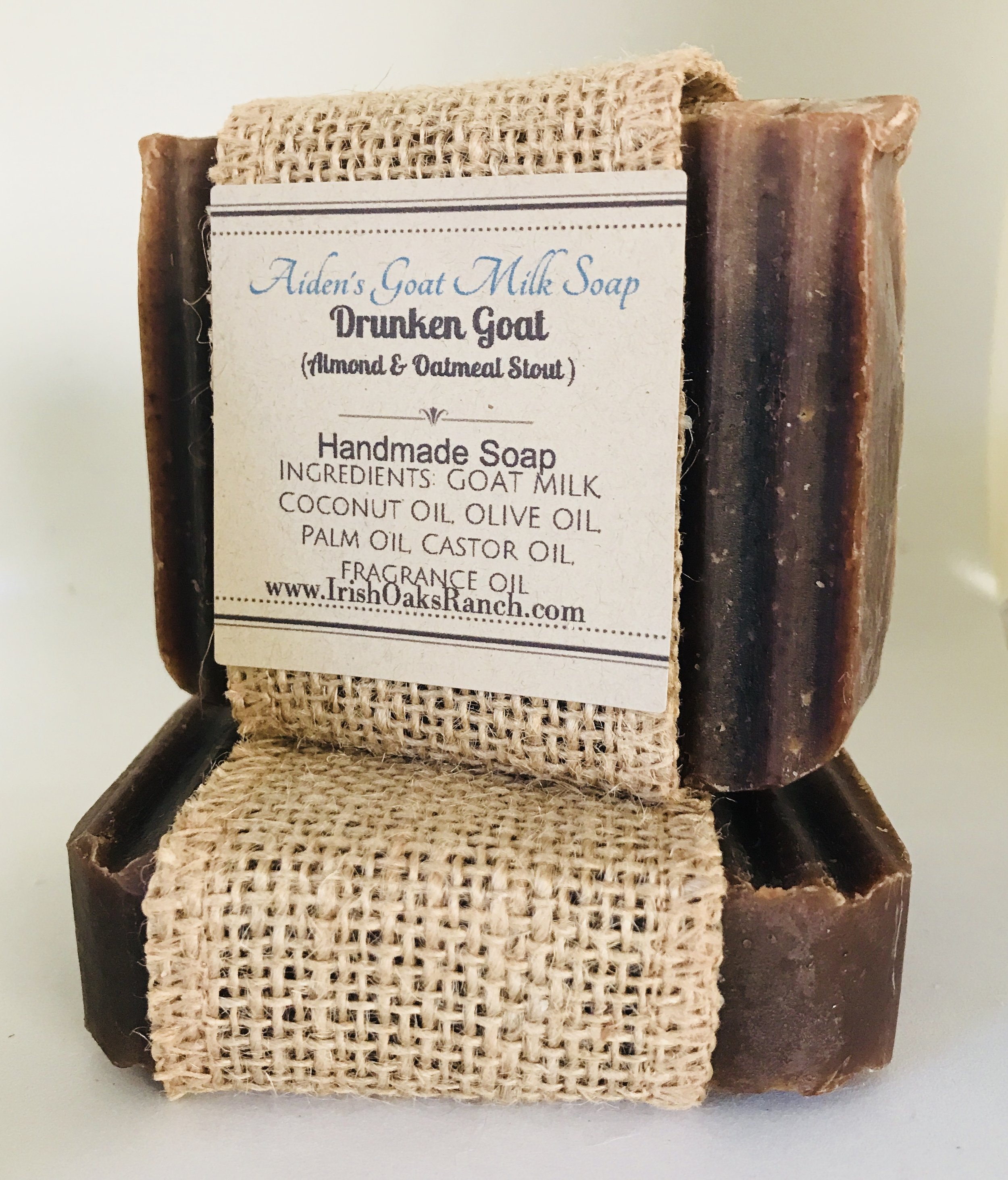 Drunken Goat
Oatmeal Stout and Almond Biscotti is a warm inviting bar that originally was designed to be a variation of the black and tan drink! This fragrance smells positively edible! It's a full bodied and smooth beer fragrance blended with Creamy Oatmeal, Orange Peel, Butterscotch, Farm-fresh Milk, Nutty Almond and Rich Vanilla. Great to use at the bathroom sink giving your room a warm rich smell after every use. The lather is rich and creamy as only a milk soap can be.
You will love the skin-loving benefits of handmade soap! It does not strip the moisture from your skin like store-bought soap, but instead leaves your skin feeling clean and moisturized.
For a longer lasting bar, do not let sit in water. Store on a dry slotted soap dish.

Our products are made with high quality ingredients. If any redness or discomfort should occur, please discontinue use. This is for external use only.

Bar size is approximately 3" x 2 1/2" x 1", weight is not less than 4 ounces. This listing is for one bar of soap. These soaps are handmade and each is unique - no two are exactly alike.
Ingredients: Goats Milk, Olive Oil, Coconut Oil, Palm Oil, Sodium Hydroxide, Castor Oil, Fragrance Oils.